Social Entrepreneur
Social Impact Travel
As a travel enthusiast, my exposure to contrasting realities around the world made me develop a strong sense of accountability for bringing about positive impact to less fortunate communities - especially in developing countries.
This is why in the last half a decade, I started to combine tourism with opportunities to interact and support some local communities, families and especially children.
After having run privately-funded efforts in Kenya, Ethiopia and Seychelles, I felt motivated to take one step further and run funding campaigns among family, friends and colleagues to support such initiatives.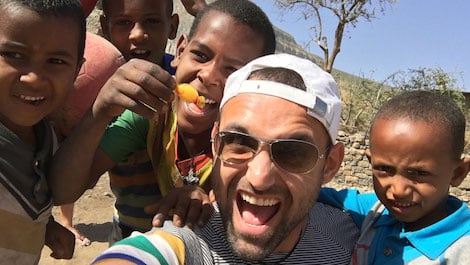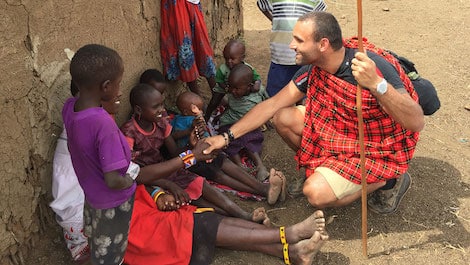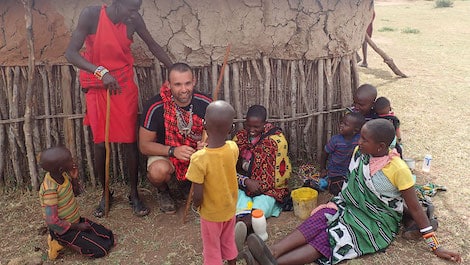 Fundraising Campaigns
Pasua, Tanzania - since 2019
In 2019, prior to a planned private trip to Tanzania, I identified a target need in the region and started a campaign aimed at raising funds to maintain a children's center for orphans and street children for a whole year (2020). The campaign surpassed its initial target and developed to become a long-term community development program.
The campaign remains open and welcomes donations under this GoFundMe page. Its target has been adjusted to cover the operational costs for 2021 as well as the budget for the development project "Farming for Hope", aimed at bringing sustainability to the food supply of the "Kili Hope Children's Center" by establishing a small-scale farm. The farming project is expected to start delivering in 2022.
Major achievements so far:
Covered 100% of the monthly operational costs (rent, food, salaries, stationaries, etc.) for the children's center since January 2019.
Increased the number of children from 50 in 2018-2019 up to 95 kids in 2020-2021, with zero school dropouts recorded since project start (against ~50% in previous years).
Provided health insurance to all children, enabling them access to healthcare including regular checkups.
Renovated the whole children's center, including the façade and interior, creating a fun environment for the kids.
Renovated the external toilets and the squat ceramic were exchanged for new ones.
Improved teaching methods by acquiring a whiteboard, children's paper/craft materials and a large television to support visual learning.
Installed trash cans in the center and included educational exercises about waste in the school's learning curriculum.
Acquired dental hygiene kits for every child and included dental hygiene in the school's daily routine.
Generated four jobs in the local community by employing a project manager, a school director, a teacher and a cook.
Introduced fruits to the school's regular meal plans.
COVID-19 Response:
Donated ~1 ton of food and 500 soap bars to the community.
Installed multiple hand hygiene stations (water bucket + soap) around the village.
Increased awareness on proper hand hygiene provided to locals by the center's staff.
Recommissed old sewing machines for local face masks productions.
Other Resources:
To receive pictures and short videos from the children on your phone, join this WhatsApp group.
To see the accounts of money transfers to the NGO who's helping us manage the project as well as the expenses including invoices, please visit this shared folder.
Go to Campaign Page
Cause

Children

Started in

August 2019

Initial Target

€ 6,000

Total Raised*

€ 34,612

Nr. of Donors*

208

Invested in

Food Supplies, Shelter, Health, Education and the Development Program "Farming for Hope"
* as of 07.02.2021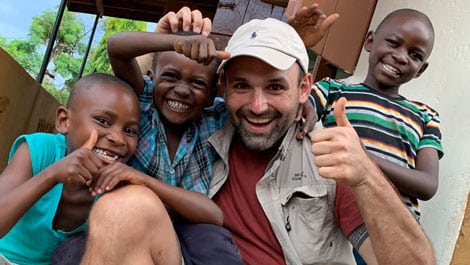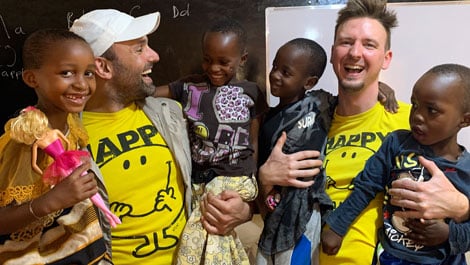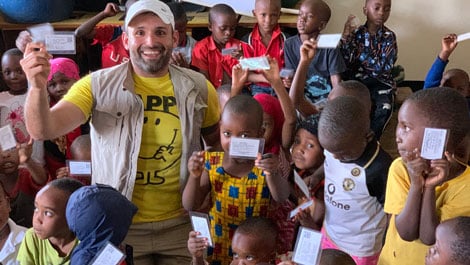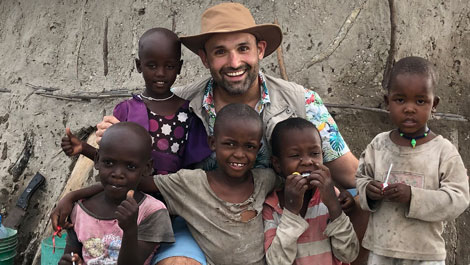 Sal Island, Cape Verde - 2018
In 2018, I held my first fundraising for charity campaign. 100% of the funds were invested in the welfare of a group of 68 children in the community of Santa Maria in the Island of Cape Verde.
I spent a week in Cape Verde, where I personally met the children who depend on the support of the group of volunteers "Castelos do Sal", and thanks to the donations collected, we managed to deliver 5 weeks of food supply for the children, a unique piece of clothing for each one of them as well as 50 children's books to build their library.
The campaign was held online. Details of the campaign including all updates and final report can be found in the GoFundMe campaign page. All funds collected and spent in the campaign have been documented and invoices can be found in this shared folder.
Cause

Children

Started in

January 2018

Duration

3 months

Initial Target

€ 1,000

Total Raised

€ 2,750

Nr. of Donors

53

Invested in

Food Supplies, Clothing and Books