Resume
Full-time Experience
2022-Present
UCB Biopharma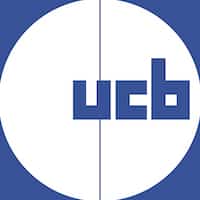 Digital Strategy and Capabilities Lead (Immunology/EU)
Lead in digital customer experience strategy and capabilities transformation for the immunology unit in the EU, focused on establishing a fully integrated omnichannel go-to-market model for pre-launch, launch, and late lifecycle assets.
Lead and develop a team of digital channel and solution owners, working transversally across the dermatology and rheumatology franchises to enable operational excellence supported by digital capabilities and innovation.
Shape processes, ways of working, mindset, skillset, and toolset related to customer engagement and experience within the immunology EU organization.
Co-lead the evolution of the company's digital health corporate incubator as a capability for local health ecosystem engagement and innovation.
Act as an interface with the global Digital Care Transformation unit to bring innovation closer to the markets and strengthen collaboration along the digital development process.
For current updates, please refer to my LinkedIn profile.
2020-2022
UCB Biopharma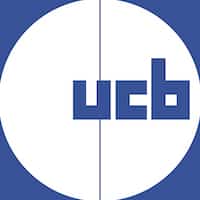 Global Digital Healthcare Transformation Strategist
Lead in the integrated strategy for adjacent and transformational digital health initiatives in immunology and neurology, translating corporate strategy into a comprehensible innovation roadmap with multi-level narratives, explicit value levers and clear priorities.
Lead in the creation and operationalization of the 'Digital Care Transformation' corporate incubator as a mechanism for open innovation and ecosystem engagement in the digital health space.
Co-lead the execution of an internal communications strategy with focus on community building and change management around innovative patient value creation.
Co-create and evolve the narrative around digital business transformation, disseminating its strategic intent, culture and mindset and preparing the organization for the future.
Co-lead the integration of digital health innovation breakpoints in the corporate launch roadmaps and brand plans.
Act as interface with global business units and brand teams for input and guidance on digital strategy to maximize the value of current assets and to transform value offering beyond the core business.
Manage external engagement with emerging tech leaders, academic institutions and networks in healthcare aimed at identifying possible collaborations and partnerships.
Act as spokesperson on digital health corporate venturing at external events, conferences and congresses.
ALSO PROUD OF:
Facilitate the 'Inclusive and Growth Mindset' learning journey for multiple corporate teams
Co-developed with the patient experience working group UCB's digital maturity assessment framework for the affiliates as well as the global social media standards and directives.
Partnered with the clinical development and patient experience teams to host the global '3for1 Expo' showcasing how three teams use data and technology with purpose at different points of the value chain and patient journey.
2019-2020
Boehringer Ingelheim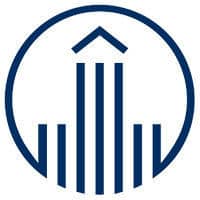 Regional Digital Transformation Manager
Led the multichannel content and customer journey planning for the regional rare diseases and oncology portfolios.
Acted as go-to-market ambassador, assisting marketing, medical and market access teams in translating business needs into concrete digital initiatives. For instance: (1) Transforming a F2F workshop series into a digital medical education program for HCPs, widening reach by 200% while cutting costs by 95% within one year; and (2) Pursuing partnerships with health-tech start-ups through ecosystem engagement such as incubators, accelerators, hackathons and prize competitions.
Led the region's sudden shift from face-to-face to digital channels and virtual engagement in response to the 2020 pandemic
Executed the roll-out and adoption programs for the new Digital Assets Management (DAM) platform, ensuring proper change management and consistency with existing Veeva CRM and Veeva Vault systems.
Regionalized the execution of disease-awareness social media campaigns, easing the workload in the affiliate business units and increasing efficiencies in targeting, consistency and engagement.
Deployed a reverse mentoring program and digital growth initiatives aimed at fostering digital up-skilling across TAs and organizational levels.
Co-founded the agile working group to promote innovation and growth with agile ways of working and rapid experimentation.
Act as a digital workplace champion to support the roll-out and adoption of tools and platforms (e.g. MS Teams, Mural...) to increase collaboration across the organization.
ALSO PROUD OF:
Co-founded the regional rainbow network employee resource group (ERG) under the diversity and inclusion umbrella.
Semifinalist at the Global Innovation Challenge held by the Corporate Digital Portfolio Team, having had the project funded and received an 'exceptional personal commitment certificate' from the BoD.
Co-created an internal podcast aimed at digital know-how exchange and best practices sharing.
2018-2019
Boehringer Ingelheim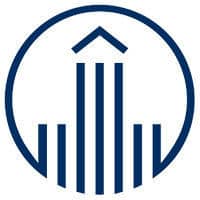 Regional Digital Content Manager
Led customer experience planning and execution for the regional rare diseases and oncology portfolios.
Developed digital content strategies, managed content editorial plans and catalogues and supervised the creation, curation and reporting on digital assets relevant to medico-marketing campaigns.
Acted as regional lead on the global content collaboration program, mapping and supporting the regional-to-market localization process and maximizing the use and performance of global assets.
Worked with digital production houses to develop content, ensuring these meet corporate/industry standards, rules and approvals, and are aligned with the integrated customer plans and consistent with brand plans.
Maximized the use and impact of digital touch-points at face-to-face internal and external events, conferences and congresses.
Evolved the region's digital maturity by promoting digital up-skilling of regional and local brand teams.
Led innovation and transformation by identifying trends and opportunities around and beyond the pill in rare diseases and oncology.
2017-2018
E-2 Communications GmbH
Regional Online Marketing Manager
Led the Latin American desk and business unit for digital sports gaming, positioning the company as the world's first agency to offer a native media portfolio for the industry in LATAM that included digital, performance, social Media, affiliate and App-exclusive components.
Managed digital partner acquisition on the publishers' and advertisers' sides providing technical and functional assessments of their portfolios, to exceed KPIs for both sides. For instance: provided UX design localization consulting for publishers, aimed at increasing their media value, while in turn, increasing conversions for the advertisers.
Managed key accounts for European firms in the pre-market-entry phase, carrying out market research and providing strategic and tactical guidance on their digital media planning and buying activities.
Acted as media manager working cross-functionally with design, ad-serving, PPC, SEO, SEA and SEM teams and supervising the execution and reporting of campaigns.
ALSO PROUD OF:
Deployed the data analysis and visualization platform Tableau for performance dashboards, influencing the speed of data-driven decision-making and collaboration with external stakeholders.
2010-2017
Embassy of India
Marketing Officer
Served as Trade Commissioner for India in Austria, focused on bilateral trade and FDI promotion activities. During my time in office, India-Austria trade increased by 45% to 1.6 billion Euros and FDI rose by 76%, with India receiving 193 million in investments from Austria.
Drove the promotion of innovation and Technology Exchange through ecosystem engagement (B2B, B2G and academic partnerships) between India and Austria. For example, I matched some Austrian leading-edge water cleaning technologies with the unmet needs of the Indian market.
Developed and executed digital nation branding multi-channel strategies, including the roll-out of two web portals, two online magazines, an e-mail marketing automation system and social media channels.
Hosted and co-hosted high-profile B2B commercial meetings and trade events as well as organized technology explorations for delegations of up to 100 people.
Co-created and delivered intercultural awareness and business communication programs for executives doing business with and in India.
ALSO PROUD OF:
Coordinated the Indian Presidential visit to Austria in 2011, resulting in the signing of two Memoranda of Understanding in the fields of Science, Innovation and Technology.
Rolled out President Modi's acclaimed "Make in India" campaign in Austria.
Online Marketing Assistant
Previously an intern, I acted as key player in the setup and launch of Salesforce CRM within the marketing automation/IT ecosystem of the company. The success of this project guaranteed my promotion and fix-term contract.
Responsible for the deployment of the new e-mail marketing platform and all processes associated with the automation.
Co-developed the company's first integrated online marketing and brand plans for its expansion outside the DACH region.
Established cross-unit content management and collaboration processes.
Supervised online campaigns implementation and reporting schedules.
Part-time Experience
2008-Current
Various Companies
Digital Strategy Consultant
PROJECT-BASED / HONORARY
Strategist with strong focus in innovation-driven entrepreneurship in healthcare and social challenges.
Ecosystem engagement expert experienced in designing, mentoring for and participating in hackathons, incubators, accelerators, etc. wearing both the startup as well as corporate hats.
Digital Marketing consultant focused on digital customer acquisition strategies and tactics including but not exclusive to social media, search- and content marketing, PPC, email marketing and automation as well as user experience design.
Social media specialist, web developer, copywriter and graphic artist.
Education
2021-2022
Yale School of Public Health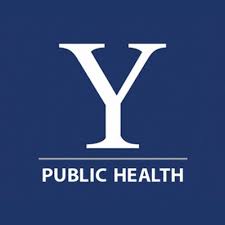 Health Informatics Certificate Program
Focus: (1) Health Informatics on Fast Healthcare Interoperability Resources (FHIR), (2) Building a Precision Medicine Infrastructure, (3) Clinical Database and Ontology and (4) Clinical Natural language processing (NLP) and Data Mining
2022
Harvard Medical School

Immunology Pro - Novel Therapies
I earned a Certificate of Achievement in the HMX Immunology Pro course on Novel Therapies for Chronic Inflammation, Autoimmunity, and Allergy, an online program from Harvard Medical School
2022
Harvard Medical School

Immunology Fundamentals
I earned a Certificate of Achievement in the HMX Immunology Fundamentals course, a 10-week online program from Harvard Medical School
2021
MIT Sloan Executive Education

Corporate Innovation: Strategies for Leveraging Ecosystems
Focus: Ecosystem Strategies for Corporate Innovation (Hackathons, Incubators, Accelerators...)
2021
MIT Sloan Executive Education

Platform Strategy
Focus: multi-sided platform (MSP) design, participation and operation.
2021
HarvardX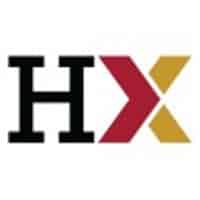 Innovating in Healthcare
Focus: Financial Accounting and Business Planning for Innovation in Healthcare
2020-2021
Cambridge Judge Business School

Digital Disruption: Digital Transformation Strategies
An executive education program providing research-based insights on disruptive innovations and what it takes to build and manage successful business models in this complex era.
2019-2020
Quantic School of Business and Technology

Executive Master of Business Administration (EMBA)
Specializations: Advanced Corporate Strategy, Startup Entrepreneurship and Strategic Thinking
See EMBA Diploma
2017-2019
University of Vienna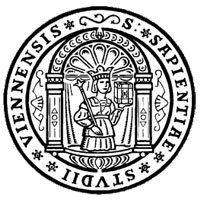 Media Informatics (Postgraduate Education)
Completed the "Digital Media Production" module (18 ECTS) towards a Master's Degree in Media Informatics as Postgraduate Education / Specialization.
Relevant Courses included Digital Media Production, Script Writing and Special Techniques for Digital Film.
2012-2015
FH Technikum Wien
Business Informatics
Bachelor of Science in Engineering, B.Sc.
Specialization: Mobile Computing
Thesis Research: Social Media Marketing
2006-2010
Lauder Business School
International Marketing and Management
Magister in Economics and Business Administration, Mag.(FH)
Thesis Research Focus: Customer Behavior
Note: The Magister degree is the Austrian equivalent of the international Master's degree. For more about the Austrian Framework of Higher Education, please refer to the Austrian Federal Ministry of Education.
Languages
Strengths
Innovation Strategy
Digital Marketing
Communications
Change Leadership
Digital Transformation
Entrepreneurship
Public Speaking
User Experience Design
Content Management
Web Technologies
Skills
Positive Thinker
Inspiring Leader
Community Builder
Active Listener
Team Player
Self-Motivated
Agile Doer
Outcome-oriented
Storyteller
Creative Thinker
Open-Minded
Graphic Designer
Social Skills
Organizational Skills
Creative Skills
A day in my life
Volunteer Experience
Fundraiser and Program Manager, Kili Hope Children's Center, Pasua, Tanzania (since 2019)
Fundraising Campaign Marketer, European Center for Jewish Students (since 2016)
Global Ambassador, 

Duolingo (2018-2020)

Social Welfare Event Organizer, Free Hugs Vienna (2013-2019)
Fundraiser and Volunteer, 

Associação Castelos do Sal, Cape Verde (2018)

Web Specialist Volunteer, 

Espaço Cultural Conexão Gato Preto, Rio de Janeiro, Brazil (2013-2014)

Program Coordinator, 

Jewish Heritage Center, Vienna, Austria (2006-2007)
Other Relevant Education
For details and credentials on courses, licenses and certifications, visit my LinkedIn profile. Here's a list summary:
The Business of Health Care Specialization, University of Pennsylvania (2022)
Adaptive Leadership, Acumen Academy (2022)
Executive Data Science Specialization, John Hopkins University (2022)
Web3 Masterclass, Scopernia (2022)
OKR Coach Masterclass, Workpath (2022)
Building & Investing in Network Effects, ScholarSite (2021)
Inclusive & Growth Mindset Facilitator, Neuro Leadership Institute (2021)
Digital Health Market Access, Fleming (2021)
Social Impact Analysis, Acumen Academy (2021)
Advanced Business Strategy, University of Virginia Darden School of Business (2021)
AI for Everyone, DeepLearning.ai (2020)
Strategic Partnerships: Ecosystems and Platforms, LinkedIn Learning (2020)
eAcademy for Life Sciences Professionals (15 modules), Across Health (2020)
Elements of AI, University of Helsinki (2020)
Viral Marketing and how to craft contagious content, Wharton Online (2020)
TED Masterclass on Public Speaking, TED Conferences (2020)
Design Thinking: Customer Experience, LinkedIn Learning (2019)
Design Thinking for Innovation, University of Virgia Darden School of Business (2019)
Lead in a Global Organization, Country Navigator (2019)
Social Entrepreneurship for Innovation in Health, Ashoka (2019)
Fit for Leadership Development Training (2019)