Resume
Full-time Experience
2019-Current
Boehringer Ingelheim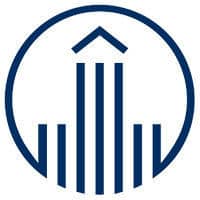 Regional Digital Transformation Manager
Region Focus: Central, Eastern & Southern Europe / Russia & CIS / Israel
Main Tasks
• Regional lead on Digital Assets Management, executing DAM roll-out and adoption programs.
• Support change management and digital transformation across marketing and medical teams by translating needs and challenges into concrete digital initiatives and use-cases.
• Act as agility and go-to-market transformation ambassador across the region, supporting on ideation and introducing agile working methods.
• Lead the Reverse Mentoring program aimed at upscaling digital capabilities.
• Contribute to the Digital Growth Training program.
• Manage selected internal/external innovation projects.
• Consult on digital capabilities and activities to cross-functional medico-marketing teams.
• Support IT department in Digital Workplace capabilities initiatives.
+ for Specialty Care only (3 brands)
• Lead multichannel content and customer journey planning.
• Use digital to maximize the impact and reach of events.
• Provide digital marketing consultancy on selected activities.
• Support the deployment of the global content collaboration model.
2018-2019
Boehringer Ingelheim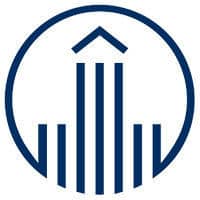 Regional Digital Content Manager
Region Focus: Central, Eastern & Southern Europe / Russia & CIS / Israel
Main Tasks
• Provide digital marketing/customer experience consultancy for brand teams.
• Oversee the creation and use of omni-channel digital content relevant to medico-marketing campaigns aligned with the integrated customer journeys and consistent with brand plans.
• Work with production houses to develop digital projects, ensuring these meet corporate/industry standards, rules and approvals.
• Manage corporate digital assets, including their rollout in all the region's operational units.
• Lead innovation and transformation by identifying trends and opportunities.
2017-2018
E-2 Communications GmbH
Regional Online Marketing Manager
Region Focus: Latin America
Most proud of: building the company's national media portfolio in Brazil, positioning it as the world's first agency to have a native Brazilian digital media toolkit in the sports betting industry.
Main Tasks
• Carried out media landscape research and mapped opportunities for market penetration.
• Provided strategic and regional business development consulting for clients in pre-market-entry phase.
• Led region's digital media planning and buying activities.
• Managed web/mobile exclusive and affiliate marketing campaigns including ad server monitoring.
• Collaborated cross-functionally on web/mobile UX Design localization projects.

2010-2017
Embassy of India
Marketing Officer
Region Focus: India-Austria
Most proud of: being the officer on duty as India-Austria trade volume experienced an increase by 45% to 1.6 billion euros (2010-2017) and India received 193 million euros of investments from Austria, an increase by 76% to its 2010 level.
Main Tasks
• Developed digital nation branding strategy for India in Austria and curated all content for its multi-channel campaign deployment.
• Monitored bilateral commercial landscapes and performed market research.
• Launched and managed two new web portals, a database system, an e-mail marketing platform, a data analysis tool and several social media channels.
• Hosted bilateral commercial meetings and trade events, including the Indian presidential visit to Austria in 2011.
• Monitored Austrian and Indian advances in technology, seeking synergies and bilateral tie-ups.
Online Marketing Assistant
Most proud of: setting up, managing and launching Salesforce CRM and the marketing automation IT infrastructure for the company.
Main Tasks
• Deployed new e-mail marketing platform and processes associated with it.
• Co-developed the company's multi-channel online marketing plan targeting their expansion in non-German speaking countries.
• Established cross-unit content management and collaboration processes.
• Supervised online campaigns implementation and Reporting.
Part-time Experience
2017-Current
Various Start-ups, Vienna
Digital Strategy Consultant
Non-profit. Honorary.
Focus: Start-ups
• Provide consulting on content strategy and online PR.
• Advise on social media, search engine and content marketing best-practices.
• Develop multi-channel marketing automation strategies and deployment-plans.
2008 - Current
European Center for Jewish Students (ECJS) & Jewish European Professionals (JEP), Belgium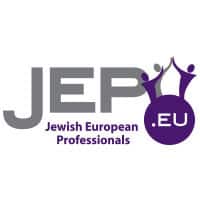 Digital Media Advisor
Non-profit. Project-based.
• Provide digital media and technology consulting for online communications planning.
• Develop content strategy, advising on choice of media, technology, channel, platform and timelines.
Education
2019-2020
Quantic School of Business and Technology

Executive Master of Business Administration (EMBA)
To anticipate the disruptive impact of 'innovation and digitalization' on higher education, I am a proud student at this future-forward "mobile-first" business cohort Executive MBA degree program and ready to leave a footprint in the history of educational technology.
Specializations: Strategic Thinking, Data Analysis and Startup Entrepreneurship
2017-2019
University of Vienna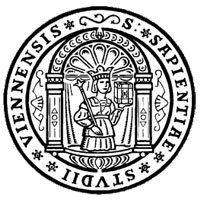 Postgraduate Education, Media Informatics
Completed the "Digital Media Production" module (18 ECTS) towards a Master's Degree in Media Informatics as Postgraduate Education / Specialization. Relevant Courses included Digital Media Production, Script Writing and Special Techniques for Digital Film.
2012-2015
FH Technikum Wien
Business Informatics
Bachelor of Science in Engineering, B.Sc.
Specialization: Mobile Computing
Thesis Research Focus: Social Media Marketing
2006-2010
Lauder Business School
International Marketing and Management
Magister in Economics and Business Administration, Mag.(FH)
Thesis Research Focus: Customer Behavior
Languages
Strengths
Web Technologies
Digital Media Production
Marketing Automation
Social Media
User Experience
Content Management
Skills
Positive Thinker
Natural Leader
Spokesperson
Active Listener
Team Player
Self-Motivated
Well-organized
Goal-oriented
Agile Thinker
Open-Minded
Playful
Designer
Social Skills
Organizational Skills
Creative Skills
A day in my life
More Info